Hey friends, we're back!
My immune system had taken a pounding. I was sick for over 2 weeks since the last update and it left me in a bit of a haze.
Thanks for being so patient with me! I know you hear that a lot, but really. My health is usually a roller coaster so it's deeply appreciated to have your support.
Also been having some hand joint flare ups. Could it be? The dreaded... ARTHRITIS??
On the bright side, I enrolled in health insurance which'll become active in the new year. I just have to not die. .. I can do it?!?
I also got some compression gloves which are a real life saver. OMG.
I'm currently in Los Angeles. I came out here for the Creative Talent Network Expo to get my portfolio reviewed by some animation studios. I must say, it was very promising! They gave me some great notes, and I'll be working on that and submitting some applications after the holidays. Wish me luck!
I miss this comic so much! But free time is getting more and more scarce. I have some free time before my return home so I'm using it to get some Lighter than Heir pages done.?

Life, am I right?

I managed to get some Patreon rewards done. 4 new $10+ pin ups are now in the archive!?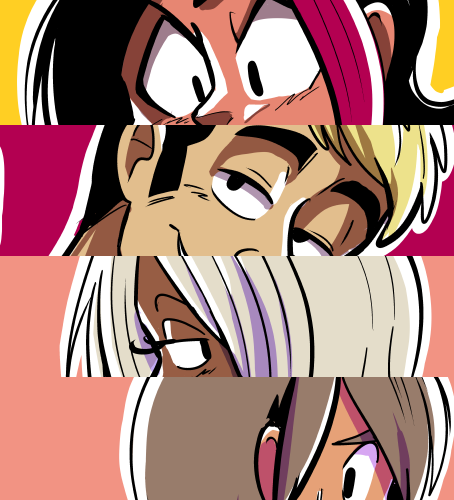 More later. Thanks!