On the homestretch for the book! We're focusing on wrapping it up this week! We'll be back next week with new pages!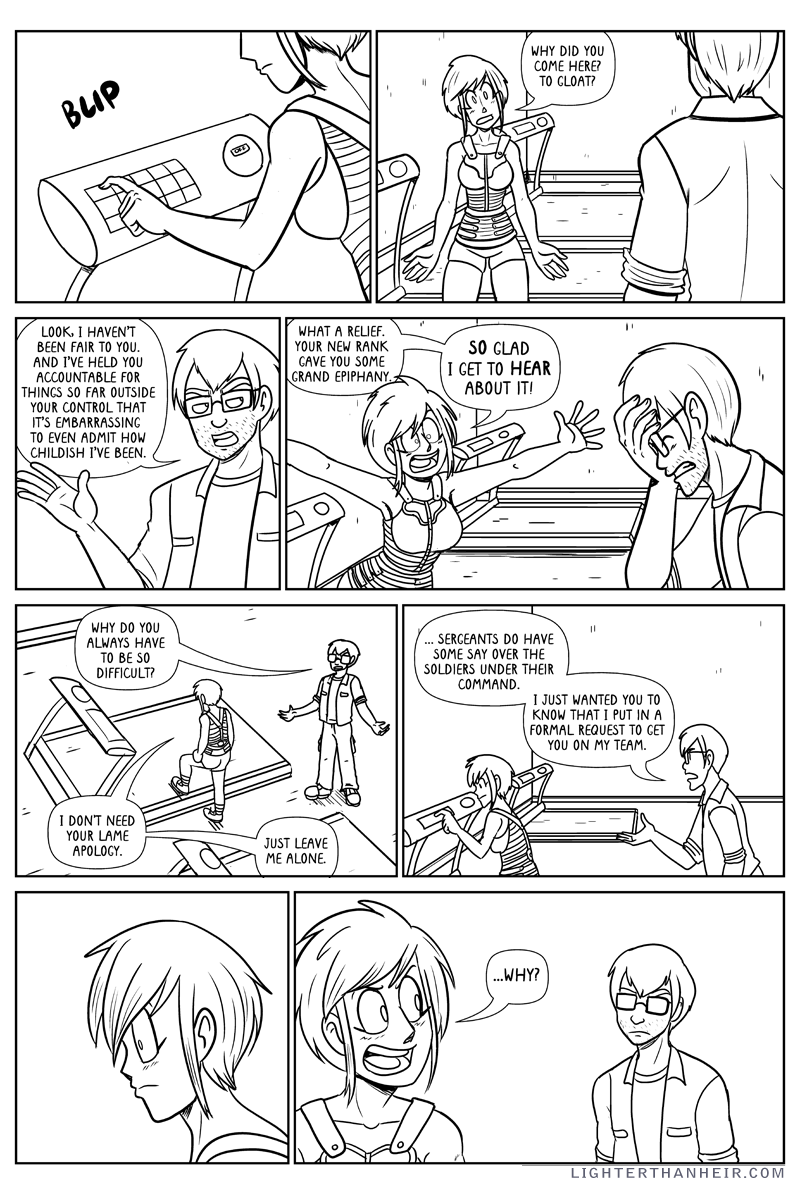 SHARE THIS COMIC:
ARROW KEY NAVIGATION IS ENABLED
posted Nov.20.14 at 12:05 pm

Hey everyone. New page is up.

Two weeks sure fly by, huh? Some interesting things have happened since then.
Chapters 1-9 [Pages 1-224] are completely done. Revised and fully colored. They still need a few more tweaks [colors are too dark on some pages]

Here's a preview of the mock up



7 pages of the bonus chapter are inked and flat colored. Only 5 left to do

Cosmo's doing better. His lymph nodes shrank!


Also more freelance work for me which has been really great [though not so great for the comic.] Sorry, everyone! Losing power yesterday didn't help either.

Spanio's been helping me streamline the process. He's coloring the previous pages that're still just lineart. I'm done with the hefty freelance work for the week, so I got this weekend to try to wrap things up!

Speaking of wrapping things up, did I ever share the cover mock ups for the book?


Also, not sure if you all have seen the logo. I'm proud of the designer's work on it.

Things are coming slow, but we'll be back to normal very soon [no bs this time].

Thanks all for your patience! See ya Monday!
Privacy Policy