posted Nov.25.14 at 10:00 pm

Hey everyone! New page! In color this time! Thanks to Zack for providing the colors for Zeppelin's outfit!
Zack's a new friend of mine and a really swell guy. He even drew this really sweet Zeppelin too! BE SURE TO READ HIS WEBCOMIC, UNLIFE, OK?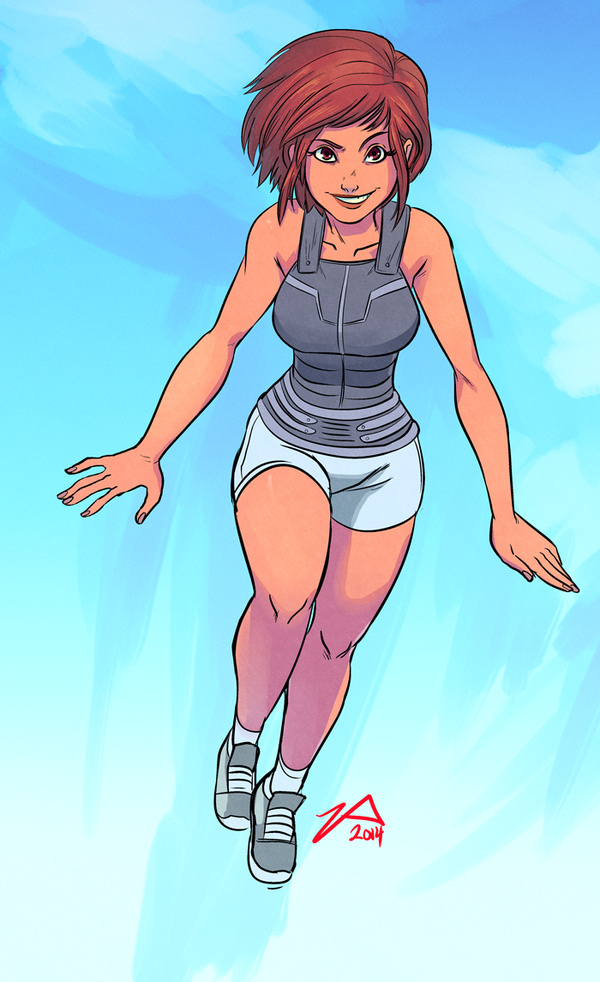 Now the comic: Spanio has gone ahead and flat colored all the earlier colorless pages. Soon I'll be backtracking/shading them and replacing the lineart with the color pages. Soon, friends, soon.

Only 2 pages of the bonus chapter and cover left on the book, and I still have to tweak some colors on the night pages. It feels so close yet so far. :S Almost there, though! I just need to keep my energy up. I've had a real problem with that.
That's all for now. Thanksgiving's tomorrow and I'm going to spend some time with Span's fam. I'm pretty excited, I love'em.

Happy Thanksgiving, American readers! And as for all of you [American and not] take care and have a great weekend!


See ya next week!

-nalem