posted Oct.29.14 at 10:45 pm

Hey gang! I made it! New page! It's still Wednesday October 29th somewhere!

Whew, what a horrible week it's been. Last news post I talked about taking my dog Cosmo to the vet for some weird lumps that suddenly showed up on his body. Turns out those were his lymph nodes, and they swelled up because poor Cosmo has lymphoma. Considering how much Cosmo means to me, I'm sure you can figure out how devastating it was for our little family.

Well, good news. He's getting treatment from the vet [huuuuge thanks to the wonderful help of our friends' donations on GoFundMe] and he's doing pretty well compared to how he was AND EATING LIKE A KING.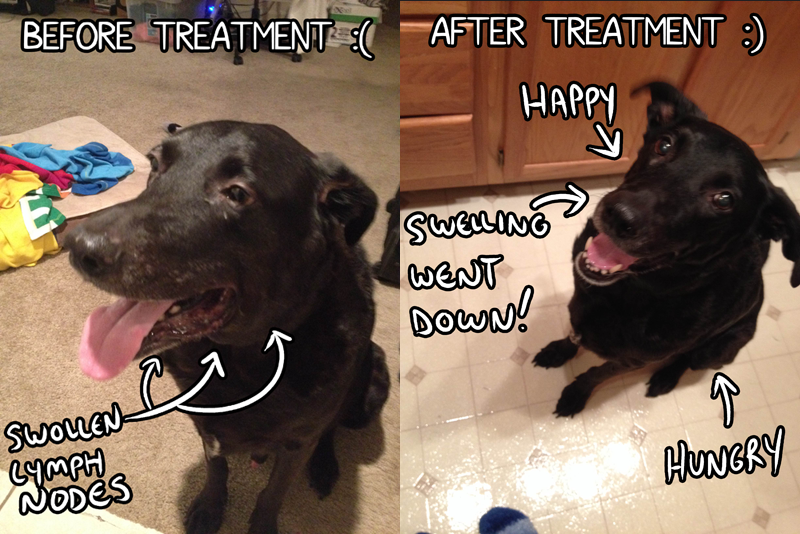 Thanks so much to everyone who's helped! It's been one hell of a year, and this cancer news just knocked me on my butt. However, we have to stay strong and do our best to make him as happy as possible as long as he's still around. We don't know how long that'll be, but he deserves the best.

In other news, the BOOK! I'm almost done with the initial book [185 pages completely done] Spanio has assembled the first 150 in InDesign, so all that's left is...
Draw, ink, color, and shade the 15 page bonus chapter
Draw, ink, color, and shade the book cover
Shade pages 186-225
Assemble, proofread, and send off to the printers!
Sounds like a lot, but if I stay the course, I can get this done this week [unless we get more bad news]. Let's hope not!

Anyway, that's all for now. I'm going to enjoy my roommate Brad's Halloween livestream with silly cartoons, commercials, music videos, and other tv shows!

Have a good one!