Hey hey gang! New page!

I've been hard at work on lots of new stuff! New pages, new projects, Patreon rewards, [and they're animated]! AND I'm confirmed for 4 conventions this year!

FIRST ONE! I'm going to be at Anime Matsuri this June in Houston, TX! I'll have Lighter than Heir books, enamel pins, prints, stickers, commissions and more!?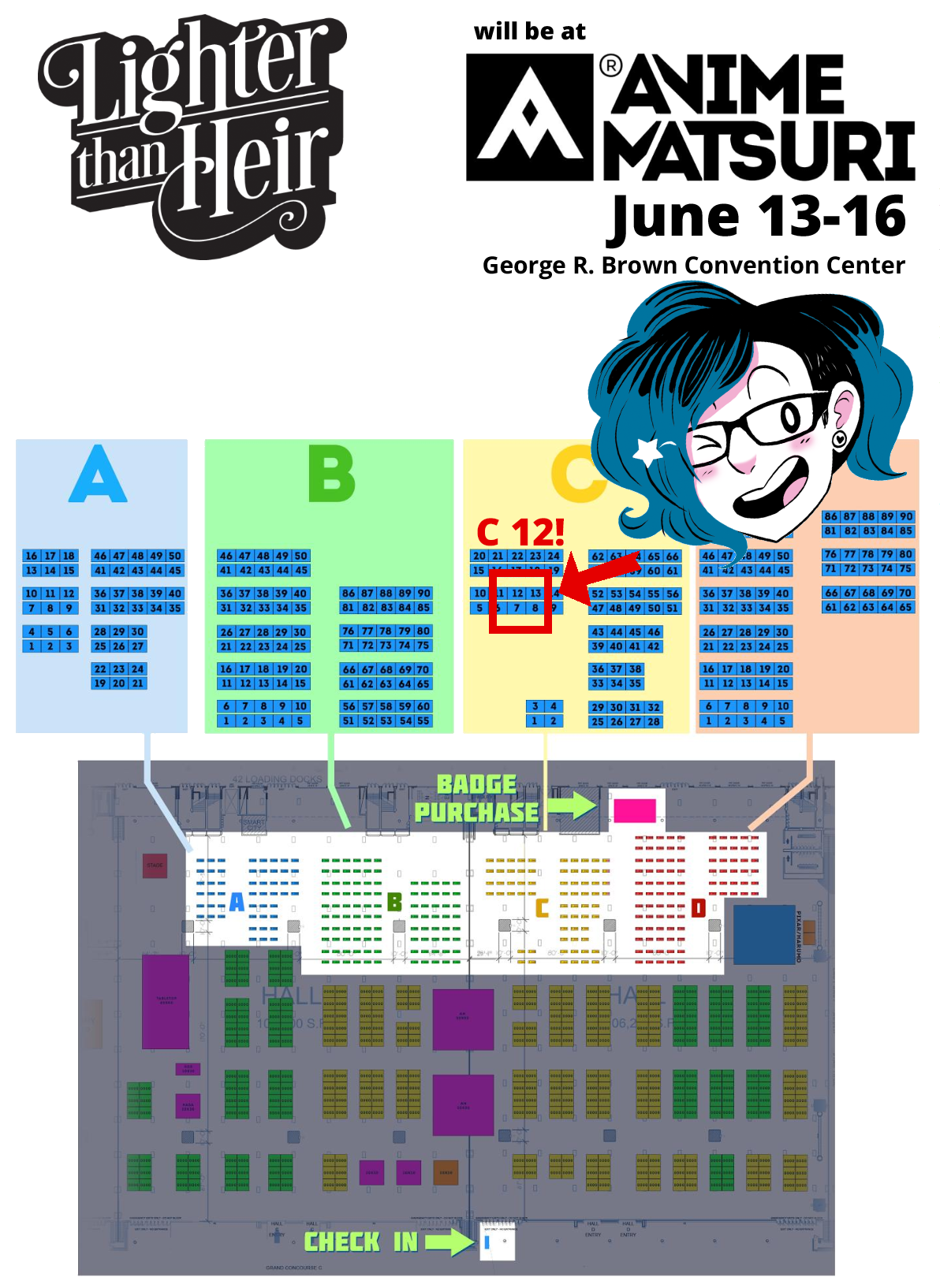 Woo! Busy busy!?
I look forward to seeing some of you! I'm done for now! I need some rest! Good night and see you next week!
-nalem