Hey everybody! New page!

Spanio wrote quite a cute page here. This was so much fun! I miss these two hehe


So hey guys, the kickstarter is on day 4! We've hit 29%!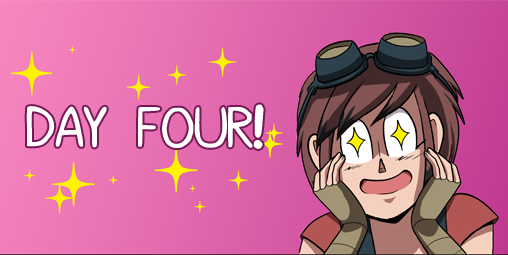 Did you guys know there's been a Kickstarter to produce another Lighter than Heir book? It's Lighter than Heir volume 2 which follows the gang through their travels in Zamora. Volume 2 of Lighter than Heir starts here.


We're $24 away from breaking 30%! Let's chug to the finish! A new book means bigger better comics for you, and even some little sweet treats [like original art of your choice]

You can also get a sweet cameo spot in the comic. Remember Private Brannon? Totally a cameo of one of our awesome readers!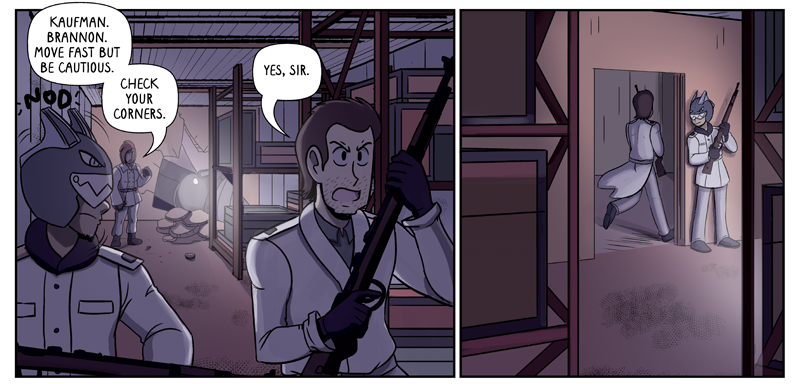 But only if you back at $250 or above! AND ONLY IF we fund! We have to keep the ball rolling! So if you got a moment, check out the Kickstarter! If you can't back, that's ok! Help us spread the news! Share with your friends and folks who like comics!

On that note, we'll be at Cincy Comic Con tomorrow!

We'll be selling copies of volume 1, other original comics, prints, stickers, and giving out promotional material for our second Kickstarter. So if you're in the neighborhood, please stop by! And if you're a fan of the comic, please consider checking out our Kickstarter and go get yourself some sweet loot!

Thanks for everything! We hope you're enjoying the newest chapter! See ya next week!