Hey all! Hope you had a good weekend!

So physical therapy went great. Doctor who saw me diagnosed me with joint hypermobility which explains why I get hurt so often! After one session I'm already feeling better. I got some exercises to take home and the doctor ordered me to take the weekend off so no comic today. Instead, you get a high res shot of Abigail the Brave, plus a wallpaper!


I also got an ergonomic arm for my tablet which will hold the tablet at eye level for me. Apparently, just years being slouched over a drafting table didn't do me many favors. But I like that this arm will allow me to work standing or sitting.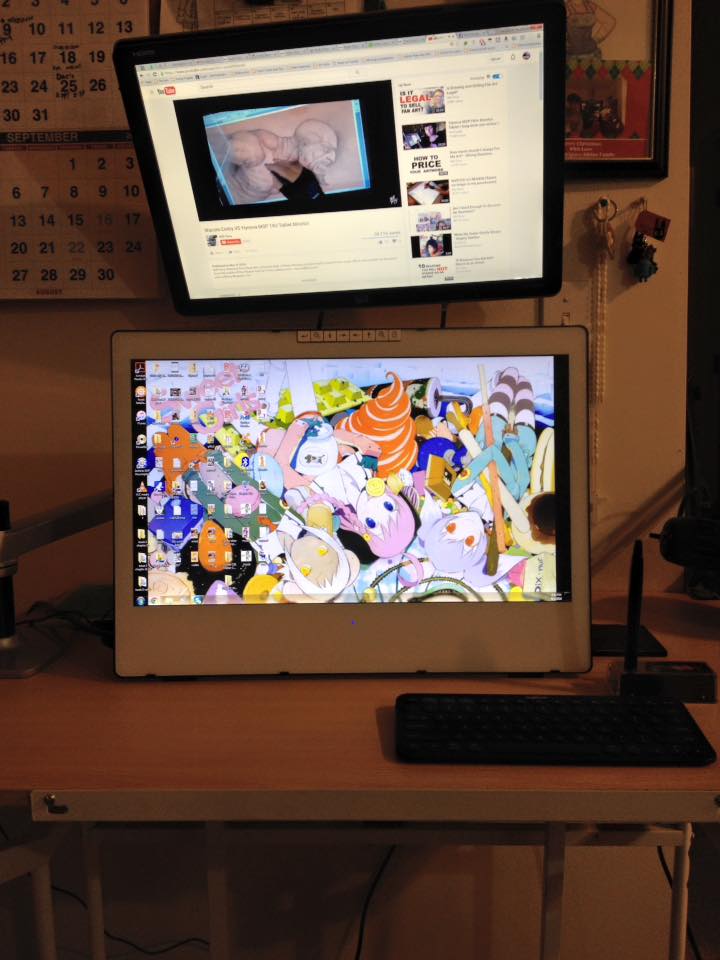 Lookin' sharp!

Sheesh, it almost got stolen! The fine delivery people of Federal Express threw it at my apartment complex's front door and when I got the delivery notice someone had already swiped it. Fortunately I still got it [box was mysteriously resealed with scotch tape] Oh well! I still haven't gotten to use it yet, but I can tell I already like it.
I got some nice rest in this weekend. I binge watched the anime Monster Musume which I... gotta admit... I really like it! It's a monster girl harem anime. NOW WAIT. HEAR ME OUT. The girls? Really likeable as people.The main guy? SUPER likeable. He's no Tenchi or Ranma. He's a fleshed out character who you really come to like yourself. I know I did. It does get pretty weird sometimes [harpy lays an egg, lamia sheds her skin] but I gotta say in regards to ecchi anime, it's up towards the top regarding its quality.

I've blown through most of the manga today. ;_; Haha now what will I read?

Ah well. Hey! We're going to be at Cincy Comic Con this weekend! We'll have stickers, books, and buttons! Be sure to come see us!

Anyway, that's all for now! Have a good one!
-nalem