Hey all! New page is up! This is the first page completely done on the new laptop! In case you're curious, it's an HP Spectre x360 with the 15" screen. It's pretty good. It does take a little getting use to but a new age tablet PC is pretty great. I've had about 3 tablet PCs, but they all predate the smartphone, so they lack things like HD monitor and rotoscopic flipping which is SOOO convenient! Also it's the lightest laptop I've ever had. So wonderful...

In case you missed iiiiit....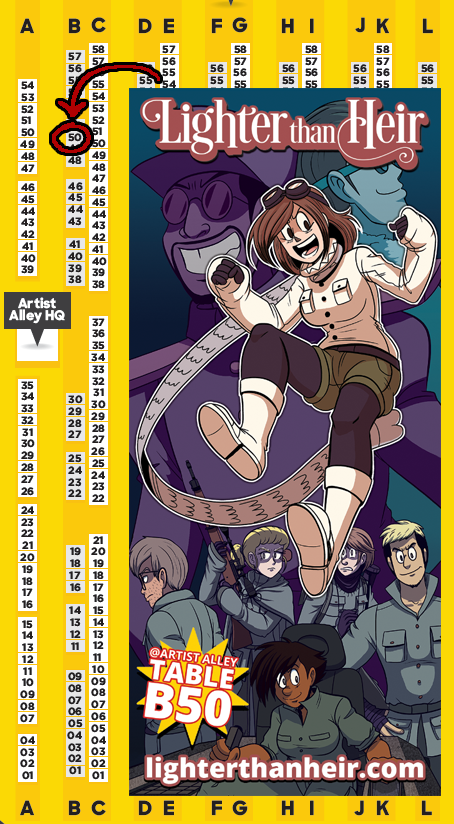 Lighter than Heir will be at Anime Expo for the third year in a row! Woo! Hope to see you there!

That's all for now. I need to get going. I'll be taking the rest of the week off on account of the con. Take care, guys!