Hey all! New page is here!

Also! It's almost August! Loads of new Patreon rewards are on the way! We fell alittle behind on rewards, but we're making it up to current and new patrons this month! Pledge before August 1st for your chance to get 14 pin ups, 6 brand new ones, and 7 Patreon exclusive comics [3 brand new pages]. Whee!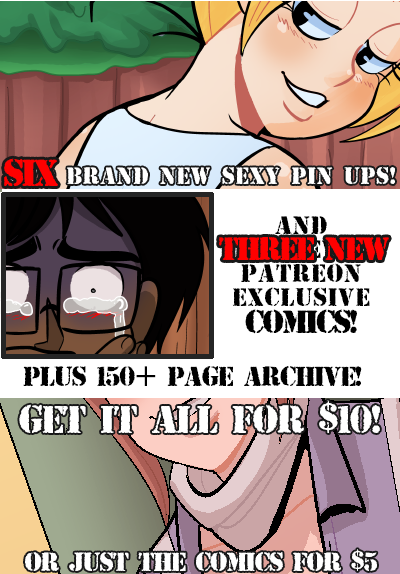 that's all for now. See ya Tuesday with more comics!