Hey all! Thanks for all of your patience! It's been quite a busy month!

Lots has happened
-More than half of the Kickstarter rewards have gone out
-We're appearing at TCAF in Canada this May!
-Breath of the Wild is lots of fun!
-New Patreon rewards for March will be out in a few days! Pledge by March 31st to get this month's rewards! This month's pin ups feature Klein and Schultz, and the comic stars Eisenhauer!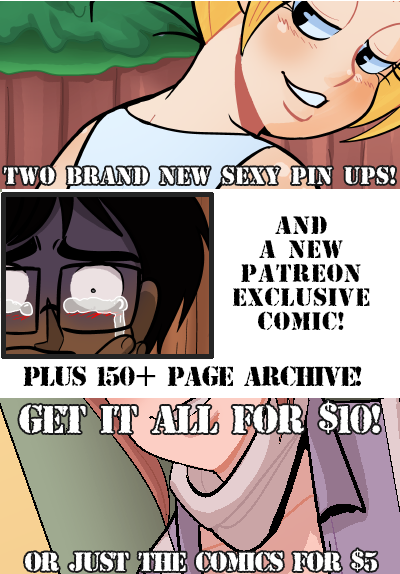 Weee! Anyway, gonna go grab some dinner now and get back to work. Take care all!