Hey all! New page is here! Sorry for the wait. Kickstarters and work and cons, oh my!

Speaking of cons, here's the Artist Alley layout for Emerald City Comic Con! Other Hiveworks affiliates/members are also on here, so be sure to come say hi!

We're at table D-15! We'll have all of our merch including the brand spanking new Lighter than Heir volume 2! Fun! Hope to see you there!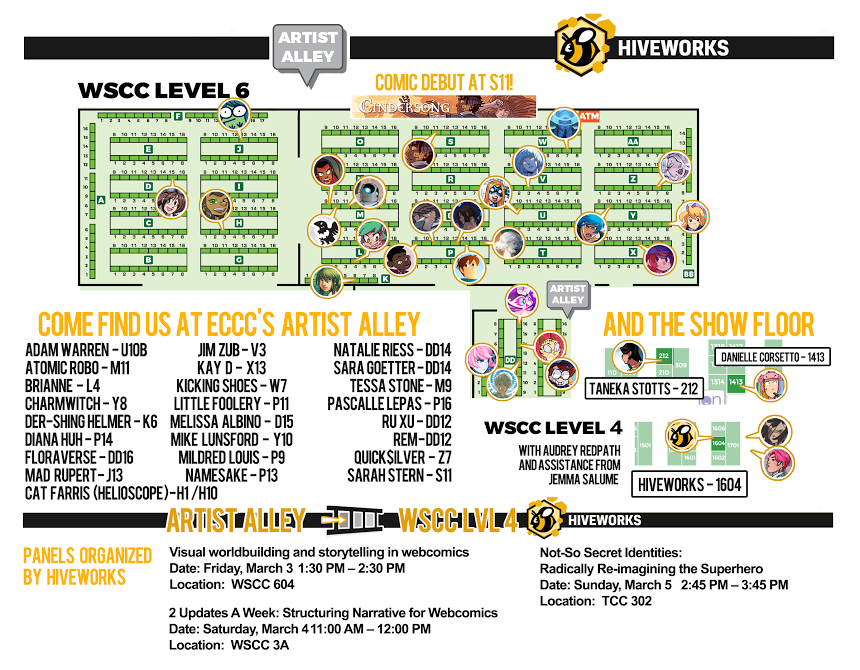 PLUS!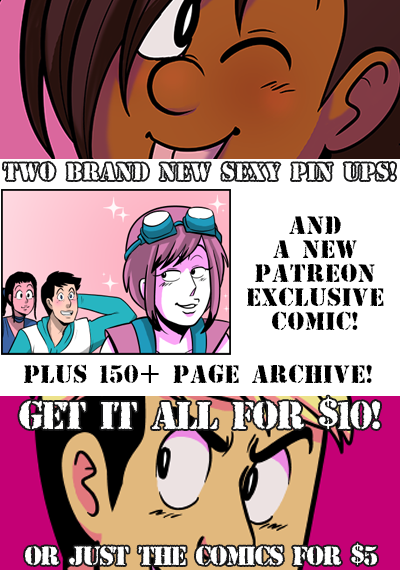 The February rewards for our Patreon are finished and ready to go out at the end of this month! We got two sexy new pin ups featuring Fleischer and Roth AND a new Lighter than Heir: Side Missions, which is our new CANON Patreon exclusive comic which fleshes out more of the universe. This new Side Mission takes place between Lighter than Heir volumes 1 and 2.
You also get access to our 150 page archive full of past comics we've printed and older pages of Lighter than Heir: Side Missions as well as the older pin ups.

Pledge by February 28th to get on board for this month's rewards or you'll have to wait until the end of March!

https://www.patreon.com/lighterthanheir