Hey all! Thanks for your patience! I lost my queue there for a bit while I was recuperating. I'm still in lousy shape and will be seeing a doctor tomorrow for further study.

I've started using a standing workstation which helps my back out. I recommend it! [just be sure to take breaks and sit. While sitting all day isn't healthy, neither is standing] I already had the Ergonomic arm for my tablet, so I got this little lapdesk to bring my keyboard and mouse up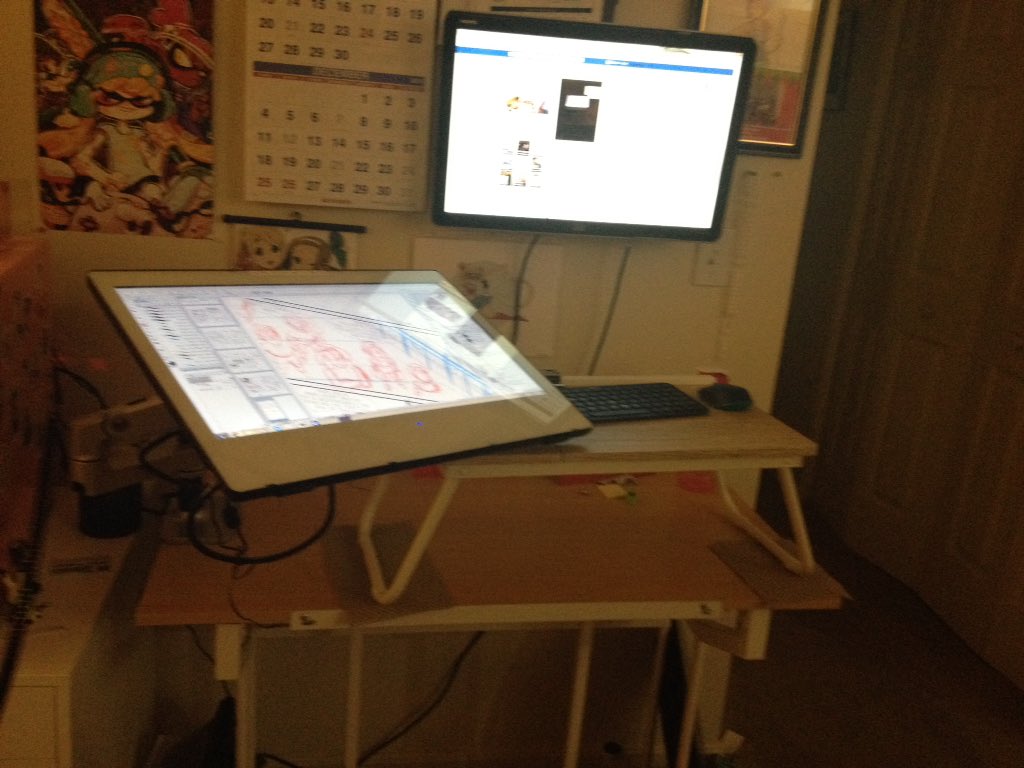 SO. In better news, I FINALLY played Undertale! It's pretty great. I loved it so much. I was so touched by the story and the characters, I cried like a baby at the ending. I can't bring myself to play it again though. I just... can't.

I also played South Park: The Stick of Truth. It's kind of insane how long it took me to play it. I'm a HUGE South Park fan and I put it off for 2 years. I beat it though, it was pretty great. I also preordered the sequel and had myself a little SP marathon.

Wuh jeez what else have I done? Well, I binged watched all of JoJo's Bizarre Adventure. I can't decide which JoJo is my favorite, Joseph or Josuke. Josuke's a big sweetie, but Joseph is a loveable dork.

I would love to go on about this, but it's kind of tricky without a conversation. If anyone wants to geek out about stuff, just shoot me a tweet on twitter @nalem.

Anyway, that's all for now. See ya Friday!

-nalem

P.S. Saw Rogue One. It's a'ight.